When confronted with major global problems – environmental degradation, epidemics such as HIV/AIDS, hunger, oil injustice, abuse of land rights, extreme poverty, violence – BIRUDO's natural instinct is to ask, "What can I do?".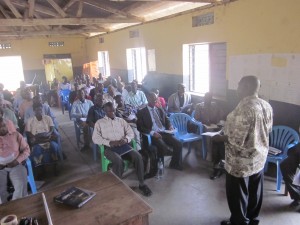 BIRUDO's advocacy programs encourage critical thinking by the local communities to assume the responsibilities of oil justice, land rights, environmental issues, food security, economic empowerment and the fight against HIV/AIDS so as promote meaningful and active engagement by local people in the pursuit of justice.
Given lessons drawn from other oil producing countries such as Nigeria, Uganda's oil exploration and production developments may as well have tremendous negative impacts on the developing local communities of the affected areas in the country. Against this background therefore, BIRUDO urges her representatives to support those who advance social and economic justice and promote human rights. Such efforts offer us a way to heal Uganda, by working to advance a more just and secure future for all.
BIRUDO's advocacy efforts currently focus on oil advocacy aiming at familiarizing the local communities of Buliisa District with potential challenges of oil extraction and encouraging these local communities to engage with government agencies and oil companies in order to promote the adoption of measures to prevent socio-economic stagnation and environmental degradation caused by oil extraction in Buliisa District. BIRUDO has also played a leading role in advocating for oil justice and land rights in Buliisa in so as to gain the right to information, fair compensation and revenue sharing BIRUDO also holds community workshops to teach local people about establishing communal land associations, land rights, conserving their natural resources and achieving food security.