Paolyel MP Onencan
Paolyel is a natural resource rights advocate and a founding member of BIRUDO and has served as BIRUDO Executive Director for twelve years since 2006. He has worked with communities in Uganda for over eight years in a variety of capacities, including as a Community Conservation Ranger with the Uganda Wildlife Authority. Paolyel chair Albertine Region Land Platform, Coordinator Buliisa District Environment and Natural Resource Coalition and treasurer of Bunyoro Albertine Petroleum Network on Environmental Conservation. Paolyel holds a Master Degree in Public Administration and a Bachelors Degree in Public Administration from Kampala International University, a diploma in Project Planning, Certificate of Proficiency in Natural Resources for Sustainable Development By SDSNedu Columbia University, Certificate in advanced Human Rights causes by Centre for Human Rights, Faculty of Law University of Pretoria and certificates in Computing, Management, and Wildlife Ranger Basic Training Course.
Businge Robert
Roberts is the Program Manager for BIRUDO based in Buliisa District working in the Albertine region. He has diverse experience program management, translation skills. Robert worked with Uganda Tanzania Branch of Summer Institute of Linguistics (SIL) International for nearly eight years as the Lugungu Literacy and Scripture Use Coordinator. And achieved Translating 40+ shell books into Lugungu language, Authoring the Lugungu dictionary and Thesaurus (10,000+ words which is currently in the process of being published), Conducted training workshops such as transitional literacy workshops, Bible study workshops. Robert holds a Bachelors degree in Public Administration from Kampala International University.
Adong Juliet
Juliet is the Accounts Assistant. She brings 3 years of valuable experience having worked in different sectors, including Rainbow Radio Nebbi and Nebbi Town Council. Juliet holds a Bachelors Degree in Business Administration from Gulu University, Diploma in Business Studies (Accounting option) from Uganda College of Commerce Pakwach.
Mujuni N. Stephen
Stephen is the Project Officer based in Buliisa in the Albertine region. He has also carried out a number of works with different organizations like Electoral Commission-Buliisa District as Buliisa Sub County Election Supervisor, Assistant Returning Officer, in Extended Participatory Rural Appraisal (EPRA) NUSAF II Buliisa Town Council as a facilitator, in National Security Information System (NSIS) Project as a Sub County Elections Supervisor, in Buliisa Town Council as a member Urban Land Committee, in Uganda Bureau Statistics worked as Census Enumerator. Stephen holds HIV/AIDS counseling certificate from AIDS support organization in Masindi and a Diploma from Nsamizi Training Institute for Social Development.
Muhumuza Raimon
Raimon is BIRUDOs' Monitoring and Evaluation Officer. Raimon previously worked with Buliisa District Local Government under Community Based Service Department and later with Bugungu Heritage and Information Centre as a Volunteer. Raimon holds a bachelors Degree of Arts in Development Studies from Uganda Pentecostal University – Fort Portal.
Bashabe Olive
Olive is the Project Officer, HIV care and TB services delivery. Olive has over seven years of experience in midwifery, general Nursing including bed side Nursing, clinical instruction, guidance and counseling. Olive previously worked with Kabale Health Centre III, Kabale Hospital, Kabale Institute of Health Sciences and Kigezi Health Care Foundation. Olive holds diploma and certificate in Comprehensive Nursing from Soroti School of Registered Comprehensive Nursing and Kabale school of comprehensive Nursing respectively and also holds a certificate in Clinical instruction from Health Manpower Development Centre, Mbale.
Kahumuza Joshua
Joshua is BIRUDOs' ICT Officer. Joshua possesses more than five years working experience in the field of information technology support services which he gathered from various organizations including Cellular Service Logistics a franchise for MTN Uganda among others. Joshua holds a bachelors Degree in Information Technology from Nkumba University.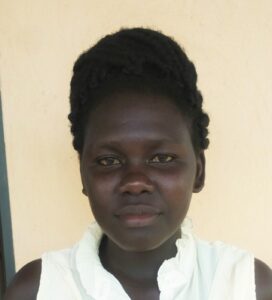 FUACAN EMILLY is the Gender officer for BIRUDO based in West Nile field office in Pakwach District. EMILLY has a bachelor degree in social work and community development from Kyambogo University. I worked Nebbi district local government under the Uganda multi-sectorial food security and nutrition project as a community facilitator in Kucwiny Sub County which is a project of the ministry of Agriculture, Animal Industry and Fisheries dealing in multiplication of micro- nutrient rich crops/planting mature materials and giving iron rich tablets to adolescent girls and pregnant mothers.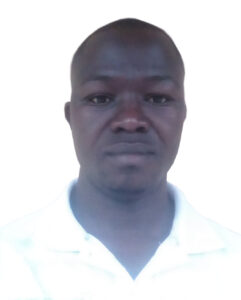 Innocent Makamwa is Birudo's District Linkage Coordinator Pakwach. Innocent previously worked with Plan International as a mentor for the youth in the community and later Africa Water Solution as a wash champion volunteer which deals in sanitation and hygiene of the community and also volunteered with West Nile Private Sector (WENIPS) as Village Loan Savings (VLSA) supervisor in the community. Innocent holds a bachelors Degree of Social work and Social Administration in Africa Renewal University.
Kugonza Robinah
Robinah is BIRUDOs' Office Attendant. Robinah previously worked as a peer educator under Tullow oil Uganda Health Initiative Program. Robinah hold a Uganda Certificate of Education form Entebbe High School, a certificate in peer Education.